Allergy Considerations for Wedding Planning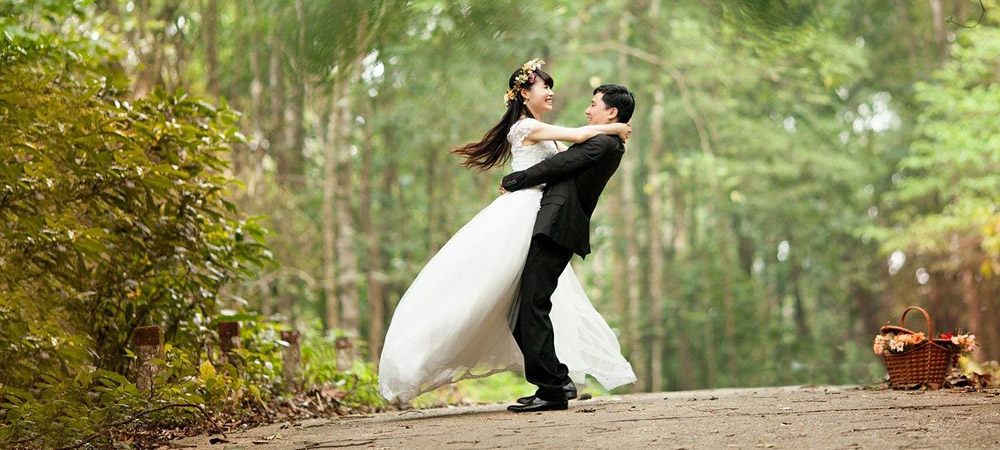 Your wedding is supposed to be the best day of your life — and there are several things to keep in mind to limit allergy making an objection on your big day. Whether you (or your most important guests!) have food or environmental allergies, there are a few things to avoid or alter to keep the day as magical as possible.
Saving the Date
Environmental allergies can really run someone down — causing exhaustion, runny or itchy nose, cough, sore throat, and more. Often, people know that they feel miserable in the fall, or get a month-long allergy headache each March.
It might be best to avoid having your wedding during your peak allergy season if you're seriously affected by allergy exposure. But, if you know you want to get married in the summer, and that's your problematic allergy season, consider having the ceremony and/or reception indoors to reduce allergen exposure, and hopefully, symptoms.

Deciding Food
Food allergies should be directly avoided, and they're something to keep in mind when deciding on a caterer. You can easily avoid foods that you may be allergic to by not offering them, but what about your guests?
Many couples include a food allergy indication on their RSVP form. This can help you track who has a food allergy — and to what — which helps you and your caterer make adjustments to meals as needed.
Those with food allergies are often used to bringing their own food to events in case there are no safe food options, but many venues do not allow outside food. Clarify this with your venue and food allergic guests, too, to avoid complications.

Getting Ready
Feeling confident is essential, and wedding parties often get ready with the help of makeup artists and hair stylists. Those with allergies to beauty products, atopic dermatitis, or severe allergies know that trying new products can be super tricky, as you never know what might cause a reaction.
It's best to do a trial run on products that will be used on the wedding day at least a month in advance. Ask the hair or makeup artist to record which products were used during the trial, and if you have no reaction, request to use those same products on the wedding day. Explain that you have an allergy or sensitivity to certain products, and they should be willing to provide the same products the day-of.

Decorating Your Space
Some of the final details that go into wedding planning are decorations. When deciding on how you want to accessorize your wedding space, consider which flowers may be best. Tulips, roses, and daffodils seem to cause fewer symptoms for those with pollen allergy, and they're very pretty, too. Succulents are also very popular decor, and they have very minimal pollen.
Using fake candles instead of the real deal can be good for those sensitive to scents (and your venue might prefer it, too!).
If you end up basing a lot of your wedding decisions around allergies, it may be a hint to check out a treatment that gets to the cause. Allergychoices advocates for personalized allergy drop treatment that can be taken wherever you are — even on your honeymoon — to help you live your "happily ever after" symptom free for the long haul.
Ready to take the leap and start treating the cause and changing the disease?
Start by finding a provider near you that is trained in using allergy drop treatment — personalized just for you — following the La Crosse Method Protocol.