Allergy Control Program for Direct Primary Care Providers
Change chronic allergic disease precisely, directly, and affordably
Chronic allergic diseases impact one in five patients — you see it in your patients with asthma, atopic dermatitis, allergic rhinitis, and chronic sinusitis. What's your current solution? Outside referrals, repeat symptom relievers?
There's another option. You can help patients identify and modify their underlying allergic disease in-house. Allergychoices enables DPC providers to offer options for diagnostics and sublingual immunotherapy, a disease modifying treatment, to patients.
We help you implement the La Crosse Method™ Protocol in three steps to reduce costs, reduce outside referrals, and improve outcomes. This is the leading published SLIT protocol in the US, with outcomes validated by the Validation Institute. It can be seamlessly integrated into your practice in three steps, with clinical and administrative support along the way: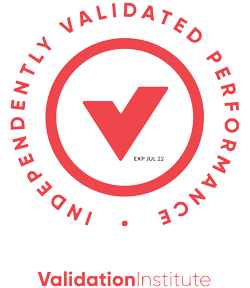 La Crosse Method Protocol outcomes have been validated through the Validation Institute, an independent team of population health scientists and bio-statisticians who provide objective review to validate performance in healthcare. For more information, visit validationinstitute.com.
IDENTIFY YOUR PATIENTS
Consider your boomerang patients with recurring:
Rhinitis

Asthma

Sinusitis

Ear infections

Atopic dermatitis
They're patients who don't find other treatments helpful, and who want to treat the cause instead of managing a lifetime of chronic symptoms.
TEST YOUR PATIENTS
Skin or blood test results can confirm suspected allergy, along with your patients' history and exam.
Using custom regional panels, we can support you with blood testing through our reference lab or a lab you already use. We can also help you affordably implement skin testing, with discounted rates on skin testing supplies available to you.
Already have test results? We can start with those too.
TREAT YOUR PATIENTS
Using simple tools from the La Crosse Method Protocol, we'll guide you to translate blood or skin test results into a custom treatment for your patient within minutes.
You can send prescriptions via fax, phone, or through our secure online pharmacy portal. We'll deliver custom sublingual prescriptions to patients within days, and even handle patient billing directly.
Patients enjoy this safe, affordable, at-home treatment that gets to the cause of their symptoms. Many patients find they require less medication and less allergy-related appointments after successful treatment. It's a treatment that's easy to stick with.
What's next?
Our team is here to help. We support your workflow with plans tailored to your practice goals, and pharmacy and medical advisors available to assist with questions. Request a call with our Implementation Team today.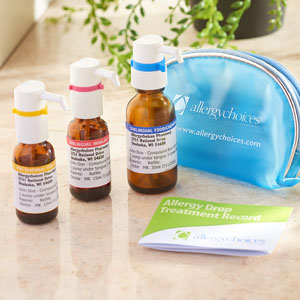 You May Also Be Interested In