Allergy Control Program for Onsite & Near-site Clinics
Chronic health issues including allergy and asthma are primary contributors to the boomerang patient — those that return again and again for treatment, consume medication and appointment time, drive costs, yet don't seem to improve. Managing these patients in an onsite environment with limited staffing and appointment allocation is a challenge.
Allergychoices' Allergy Control Program works seamlessly with onsite and near-site clinics to enable providers to diagnose and treat chronic allergy and related issues. We help you implement diagnostics and sublingual immunotherapy following the La Crosse Method™ Protocol, with outcomes validated by the Validation Institute, to reduce absenteeism and presenteeism in the workplace.
The Allergy Control Program has benefits beyond disease modification:
Address hidden impact of allergy in your patient population
Improve long-term health, comorbidities and quality of life for allergy patients
Improve access, convenience, and adherence with at-home administration
Efficiently integrate a proven, safe protocol into practice workflow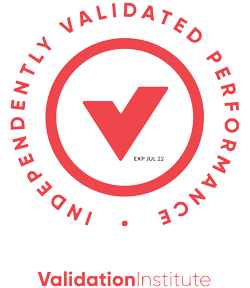 La Crosse Method Protocol outcomes have been validated through the Validation Institute, an independent team of population health scientists and bio-statisticians who provide objective review to validate performance in healthcare. For more information, visit validationinstitute.com.

Implementing the Allergy Control Program is straightforward:
STEP 1: IDENTIFY THE IMPACT OF ALLERGY
Consider your boomerang patients with recurring:
Rhinitis
Asthma
Sinusitis
Ear infections
Atopic dermatitis
They're patients who don't find other treatments helpful, and who want to treat the cause instead of managing a lifetime of chronic symptoms.
STEP 2: EDUCATE/TRAIN PROVIDERS AND CLINIC STAFF ON PROTOCOL USE
We help activate a streamlined diagnostics and treatment plan using the La Crosse Method™ Protocol.
We equip your providers with the tools they need to successfully deliver care and create a seamless workflow to ensure consistency and better outcomes, including patient communication tools.
Our licensed pharmacy and industry-leading skin testing services provide support and expertise to guide providers through each step to confidently diagnose and prescribe custom allergy drop treatment for a wide range of patients.
STEP 3: INCORPORATE BEST PRACTICES FOR SUCCESS
Once the providers and clinic staff are trained, we continue to support you through our best practices program.
HIPAA-compliant provider portal to monitor patient adherence and easily create, track and manage treatment orders.
Pharmacy staff and medical advisors can provide guidance and support for a broad range of patient cases and complexity.
A Center of Excellence is available as a backstop for highly complex allergic cases needing referral to, or consultation with, an allergy specialist.
Business development team available to help you analyze claims data to identify your true allergy costs; and to help target which covered lives could be the best treatment candidates.
You May Also Be Interested In