Allergist Training to Expand Your Treatment Options
Allergist Training to Expand Your Allergy Treatment Options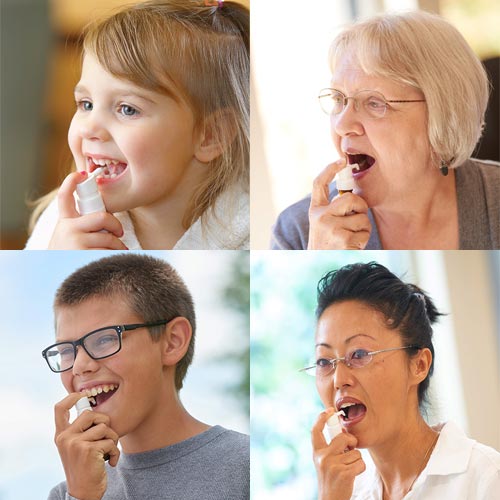 You know that thorough diagnostics, safety, and treatment adherence are critical to your allergy patients' success. For patients who can't or won't adhere to existing treatments, consider what many allergists are using — personalized sublingual immunotherapy allergist training.
With more than 50 years of clinical use and data, the La Crosse Method™ Protocol gives you another way to deliver immunotherapy to those who aren't candidates for SCIT or who may be non-compliant. The La Crosse Method helps you address the full spectrum of underlying allergic triggers so you can improve patient outcomes. The Protocol also enables you to safely treat food and difficult mold allergy.
Allergychoices' allergist training helps practices:
Reduce worry and stress from staff shortages and turnover by working as an extension of your practice
Eliminate regulatory and inventory requirements for mixing in house
Safely treat patients who are not candidates for SCIT
Easily convert patients on SCIT or other SLIT treatment to the La Crosse Method Protocol
Why is allergist training on the La Crosse Method Protocol a great option?
Dose specificity — personalized prescription based on patient testing, exam, and history minimizes reactions
Dose frequency — three doses daily to stimulate key cells and build allergen tolerance
Dose simplicity — doses are escalated as the patient builds tolerance, but the dose regimen stays the same
Highly flexible to safely treat patients of all ages with the full range and severity of allergies
Convenience for patients who can't adhere to SCIT
Streamlined protocol, processes and services help your practice do more with less time and investment
Contact us to learn more about allergist training to get your practice up and running with the La Crosse Method Protocol.
With the support of our licensed pharmacy and industry leaders in sublingual immunotherapy, you can get started now to help more patients, and worry less about staffing and overhead expenses.
Changing the Way She Treats Allergy
"Basically, we now offer to our patients both allergy drops as well as allergy shots, with a high recommendation towards allergy drops. It's easier. Even though it's three times a day, it's much more tolerable for patients. They don't get stuck. It's less costly for commercial patients as well because they don't have a copay every week.
"It has really broadened the way we treat allergy in terms of offering it to more patients. In addition, allergy drops tend to have a lower reactivity rate, so there are less patients having anaphylaxis in your office. It tends to be much safer in your office and an opportunity to just broaden the scope of what you do."
— Lorraine Williams, MD, FACS, ENT, Georgia
"Allergychoices is a reliable outsource for the mixing and labeling of treatment vials, and a valuable resource for practice marketing and advertising. It is this combination of services and reference resource that we find uniquely valuable." — Allergy provider