About the La Crosse Method™ Practice Protocol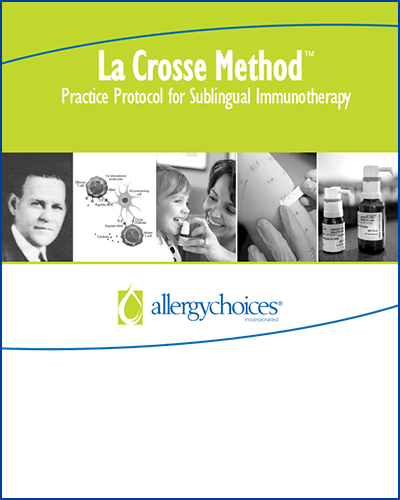 Using the La Crosse Method™ Protocol, providers have access to a fully customizable, safe, and effective method to treat the full spectrum of allergic patients — from the moderately allergic to those with debilitating and ultimately life-threatening allergies. Allergychoices can help your practice integrate custom, patient-specific sublingual immunotherapy as a seamless part of your practice.
In clinical use since 1970, the evidence-based La Crosse Method is the most widely-used published SLIT protocol in the U.S. with more than 275,000 patients treated.
The La Crosse Method family of protocols gives providers the ability to treat each patient uniquely based on their history, symptoms, and the number and severity of allergies.
Treatment options include:
Why is the La Crosse Method Protocol different?
No two patients' allergic issues are identical — and treatment should reflect their individual allergy "fingerprint." A hallmark of the La Crosse Method Protocol is its flexibility to address each patient's individual needs.
The Protocol was developed to ensure the highest level of safety for the patient given his/her history, exam and allergy testing results, while providing optimal benefit, i.e. balancing maximum benefits with minimal risk. Optimal dosing levels are based on what is therapeutically effective for each individual patient and adjusted accordingly throughout treatment.
Because dose escalation is supported by retesting and monitoring patient response, it minimizes risks of unnecessarily high doses without incremental benefit or adverse events, while avoiding a dosing scenario that can be cost-prohibitive for patients.
Why Sublingual Immunotherapy?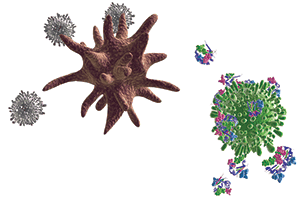 Sublingual immunotherapy is the regular administration of gradually increasing doses of allergens to the area under the tongue in order to induce tolerance to allergens responsible for symptoms. The area under the tongue, the sublingual mucosa, is a "privileged" area with special properties including the highest concentration of dendritic cells in the body. The dendritic cell is the most powerful antigen/allergen presenting cell, presenting allergens to T cells in order to induce either tolerance or a state of allergy. Manipulation of this cell is critical in the practice of immunotherapy.
Validation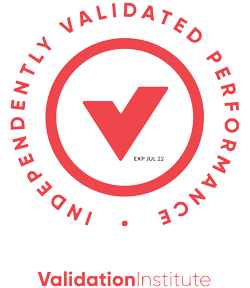 La Crosse Method Protocol outcomes have been validated through the Validation Institute, an independent team of population health scientists and bio-statisticians who provide objective review to validate performance in healthcare. For more information, visit validationinstitute.com.