Allergy-Conscious Gifts for Hosts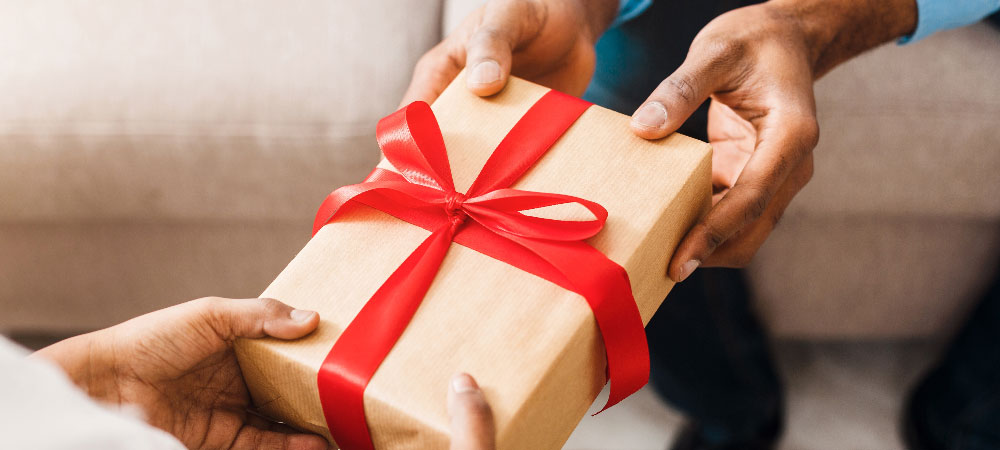 This time of year, people are going house-to-house for gatherings of friends, family, and coworkers, and it's always thoughtful to bring the host a small gift. There are so many options out there, but some may not be ideal for those with allergies or asthma. Here are a few things to avoid and alternative ideas for your holiday party host gifts this holiday season.
Food
Food allergies and sensitivities are very common, so it's important to be conscious about what you're gifting and how you gift it. It may be best to avoid gifting food, but if it's a tradition, there are a few ways to make this a safer gift.
The easiest option is to purchase a store-bought item with the ingredients listed. If homemade, be sure to provide the recipe for your treat so people know what ingredients are in it. Either way, the receiver can be more confident that they're eating something delicious and safe for them.
One other note: make sure food is in a sealed package. It will keep kids who may be allergic from accidentally eating something that could cause a bad reaction.

Fragrances
Any product with a fragrance is a potential allergic trigger for those with allergies or allergic asthma. Avoiding any gift with a smell is a good rule of thumb for those people, and here's why.
Candles, incense, essential oils, and other products where a scent is inhaled can cause troubled breathing for people with asthma. Though breathing in a scent doesn't typically cause an allergic reaction, it's an added irritant and can increase inflammation.
Products with a scent that are applied to the skin — like soap, lotion, perfume — can cause a skin reaction called atopic dermatitis. Those who are allergic can experience itchy, inflamed, red, painful patches of skin, and that's not what you hope for when giving a gift.
To avoid reactions, it's best to stick with unscented options if possible.
Flowers
While it may be one of the most common gifts, flowers can cause the sniffing and sneezing that most people with allergies experience in the spring, summer, and fall. This can include houseplants and your regular grocery store bouquet.
A seasonal flower that pops up in stores this time of year is the poinsettia — and they have a hidden allergic trigger that not everyone knows about. Poinsettias have an allergic protein similar to latex — so some with an allergy to latex may react to poinsettias.
A succulent or non-flowering plant is a good alternative if you want to gift a plant this holiday.

Treat the cause
Give yourself a gift this year by treating the cause of your allergies, whether it be food or environmental allergies. Allergy drops get to the root of the allergy instead of masking the symptoms — and can leave some symptom-free long term.
Learn more about the treatment and find a provider near you that reports offering it.