8 Tips For Traveling with Environmental Allergies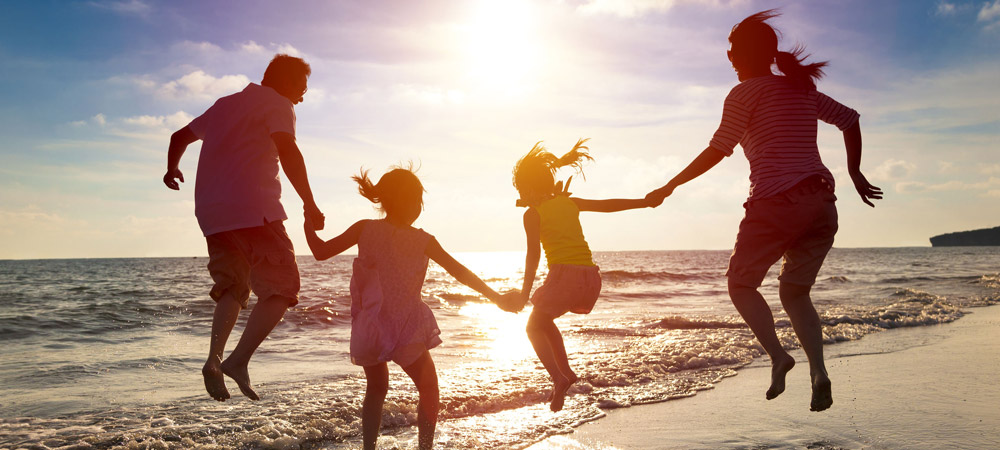 Traveling to your dream vacation destination or on a business trip should bring relaxation, good memories or productivity – not allergy flare ups. In a recent blog, we covered what to know about traveling with food allergies. Now, we'll focus on traveling tips to stay safe from non-food allergens.
Up to 40% of the population has environmental allergies and experiences allergic rhinitis, or hay fever.1 In-season allergens are easier to predict when traveling closer to home. For cross-country or international travel, predicting which allergens you'll be exposed to might not even be on your mind.
Make the most of your trip without the unnecessary sniffling, sneezing, and other allergic rhinitis symptoms. We have eight tips to help you prepare for traveling and any environmental allergens you may be exposed to.

1. Check the allergy forecast for your destination
Allergens can peak in various parts of the country and world at different times of the year. These online tools can help you check which allergens are forecasted when your trip is scheduled:
When you're within days of your trip, these forecasts can be especially helpful to plan your daily indoor and outdoor activities. Like any forecast, allergy forecasts can't be guaranteed, but they are great guides to help you decide when it may be best to travel to your destination with the least worry about allergies.

2. Refill your allergy drop immunotherapy, other prescriptions, and OTC medications
Planning for travel can have you thinking about everything besides your daily routine. If you're on prescription medications, check to see if you'll have enough doses until you return. And, plan for any return travel delays by making sure you have medication for a few extra days.
Most allergy drop prescriptions last 90 days. Remember to request a refill before you go so you don't lapse in treatment. Fortunately, the convenience of being able to take allergy drops with you wherever you go makes it easy to continue your allergy treatment even while on the go.
Most patients report needing fewer over-the-counter allergy medications after allergy drop immunotherapy. If you aren't currently taking allergy drops, or are still using OTC medications to help you get through peak allergy season, make sure you restock those before your trip too. It's especially important to be prepared if traveling internationally. Certain medications may not be readily available in case of a severe allergy flare (antihistamines like Benadryl or an epinephrine auto-injector).

3. Review your airline's pet policy
Hopping on a plane and have pet allergies? It's a good idea to check your airline's pet policy to see if they allow pets onboard. Even if they don't, there's always the chance for service animals on flights since they are allowed by federal law.
Another option is to contact the airline about your specific flight to see if anyone has booked to bring a pet. If pets are not physically present on the flight, pet dander could be on another passenger's clothing and can still trigger your symptoms. In this case, have medications and a face mask on board with you.

4. Prepare your vehicle for road trips
Maybe you're heading on a road trip in your own vehicle. Think ahead and consider replacing your vehicle's cabin air filter to improve the quality of air entering through the air conditioning and heating systems. A general rule of thumb is to replace your vehicle's cabin air filter every year or 12,000 miles, but it depends on your driving environment and your allergy sensitivities.2 Replacement improves the quality of air filtering into your vehicle and can improve the vehicle's A/C system performance.
Before you go, vacuum and wipe down the inside of your vehicle to reduce any existing allergens. Then, keep your vehicle windows rolled up in problem areas to block out as many allergens as possible.

5. Talk to your provider about travel-related allergy risks
There may be allergy-related health risks that haven't crossed your mind, so it's a good idea to talk with your provider about any questions or concerns. He or she may have additional allergy tips specific to your allergies based on your travel destination.
There's no such thing as being over prepared when it comes to your health. Ask your provider if they'll be available to refill any prescriptions if needed. And though the risks might be low, it's good to know where the nearest hospital and pharmacy are in your destination in case of an emergency.

6. Ask questions about your lodging accommodation and pack allergy-friendly items
Ask about your lodging accommodation's pet policy and availability of allergy-friendly rooms. Those simple questions can go a long way to decrease your allergy worries and decide if the accommodation will be a good fit for your stay.
The Americans with Disabilities Act (ADA) allows service animals in public places, even where pets or animals are not typically allowed. So, even if your hotel doesn't allow pets, there's still a chance you'll be exposed to animals.
Some hotels have allergy-friendly rooms with special bedding, air filters, and flooring besides standard carpeting. Most of these rooms also have special cleaning procedures in place.
Next comes the packing. Allergy-proof pillow covers are easy to pack and helpful for those with dust mite allergy. You could even pack your own pillow depending on the luggage space you have. Disinfecting wipes come in handy to disinfect surfaces and wipe away surface allergens.

7. Rinse away pollen at the end of the day
If you're out sightseeing or enjoying the outdoors, pollen and other allergens can stick to your clothing and in your hair. Before going to bed, change clothes and shower to wash away any pollen. Remember to pack a nasal spray to rinse your sinuses at the end of the day.

8. Treat the cause of your allergy with allergy drop immunotherapy
Doesn't it sound nice to travel without worrying so much about allergies? Personalized allergy drop immunotherapy following the La Crosse Method™ Protocol may be a treatment option to help you reach that goal. Treatment goes beyond managing allergy symptoms and treats the cause of allergic disease for long-lasting results.
You can take allergy drops with you wherever you go, making it a convenient allergy treatment option even for those always on the go. While traveling, and off your normal routine, it's a good idea to set phone reminders so you still remember to take your three daily doses.
Interested in learning how personalized allergy drop immunotherapy can be used to treat the cause of your allergies? Find a provider near you who has received training and currently reports following the La Crosse Method Protocol for allergy drop immunotherapy.

References
Allergy Statistics. American Academy of Allergy Asthma & Immunology website. https://www.aaaai.org/About/News/For-Media/Allergy-Statistics. Updated 2021. Accessed December 23, 2021.
FAQ's About Your Car's Engine Air, Fuel, and Cabin Air Filters. Firestone Complete Auto Care website. https://www.firestonecompleteautocare.com/blog/maintenance/faqs-about-your-cars-cabin-fuel-and-air-filters/. Updated September 10, 2021. Accessed December 23, 2021.