20 Billion Reasons to Start Treating the Cause of Allergies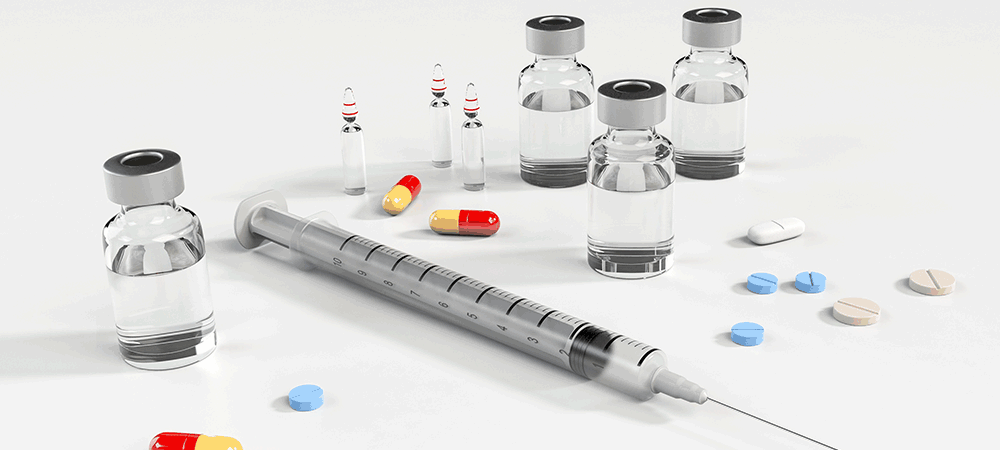 And no, that's not an exaggeration. The top 200 medications, in terms of retail sales, were recently released for 2018. While the medications on this list treat a wide variety of conditions – from diabetes to cystic fibrosis – allergy made a not-so-surprising appearance on the list.
Nine of the medications on the list, totaling $16.1 billion in cost annually, are used specifically to address allergy and related conditions.
| | | |
| --- | --- | --- |
| Name | Use | Cost |
| Advair | An inhaler for asthma and COPD symptoms | 3.33 billion |
| Xolair | A biologic injection for asthma and hives | 2.97 billion |
| Symbicort | An inhaled steroid and bronchodilator for asthma and COPD | 2.93 billion |
| Veramyst | A nasal spray for allergic rhinitis | 1.85 billion |
| Dupixent | A biologic injection that addresses allergy and eczema | 1.81 billion |
| Ventolin | An inhaler for bronchospasm, commonly used by asthmatics | 980 million |
| Flovent | Steroid medication that when inhaled, can manage asthma symptoms. When taken through the nose, can calm hay fever and nasal polyp symptoms | 791 million |
| Nucala | Injection to help control asthma symptoms in people over age 12 | 749 million |
| Singulair | A pill that manages seasonal allergy and allergic asthma symptoms | 708 million |

Another four products, totaling $4.27 billion dollars, can be used for several conditions, allergic conditions being one of them.
| | | |
| --- | --- | --- |
| Name | Use | Cost |
| Prograf | When applied to the skin, can treat eczema | 1.79 billion |
| Ofirmev | Can be used to treat aches and pains and reduce fever for related allergic conditions | 911 million |
| Linzess | Can treat certain digestive issues due to food sensitivity or other allergic conditions | 816 million |
| Augmentin | Can treat infections due to long-term allergy symptoms | 758 million |
Additionally, total sales of over-the-counter allergy remedy brands in the United States  amounted to about $6.89 billion dollars in 2016. The prescriptions listed above and over-the-counter symptom-relief medications will have to be taken year after year to avoid symptoms as they mask symptoms and don't treat the cause of allergy. It's no wonder that healthcare costs are on the rise, when there are options that treat the cause of allergic disease much less expensively, but aren't used as widely.
Immunotherapy is the only way to alter the allergic disease and related conditions. Immunotherapy slowly introduces the body to the substances that cause allergic reactions, most commonly through drops taken under the tongue or weekly injections. Over time, the body learns to tolerate the once harmful substances, rather than fight against them, causing symptoms.
Custom sublingual immunotherapy (or allergy drops) following the La Crosse Method Protocol is self-administered by patients under the tongue daily from wherever the patient is – no frequent office visits required. Studies show drops are safe and effective because of the delivery route. Symptoms are few, because prescriptions are precisely formulated based the individuals' test results, exam, and history. Most patients find building tolerance to take 3-5 years, and following successful tolerance building, the need for symptom relievers and urgent and emergent allergy appointments are considerably reduced.
One aspect that patients seem to enjoy is the low cost of treatment. Allergy drops for environmental allergies typically start around $40 per month. The 13 medications on the list above rack up a hefty bill:
$20,383,000,000

Treating allergy doesn't have to be complicated – or expensive. If you're a patient ready to treat the cause of your disease, learn more on our website. If you're an employer hoping to lower healthcare spend, check out our Allergy Control Program.