Last Minute Food Allergy Tricks for Halloween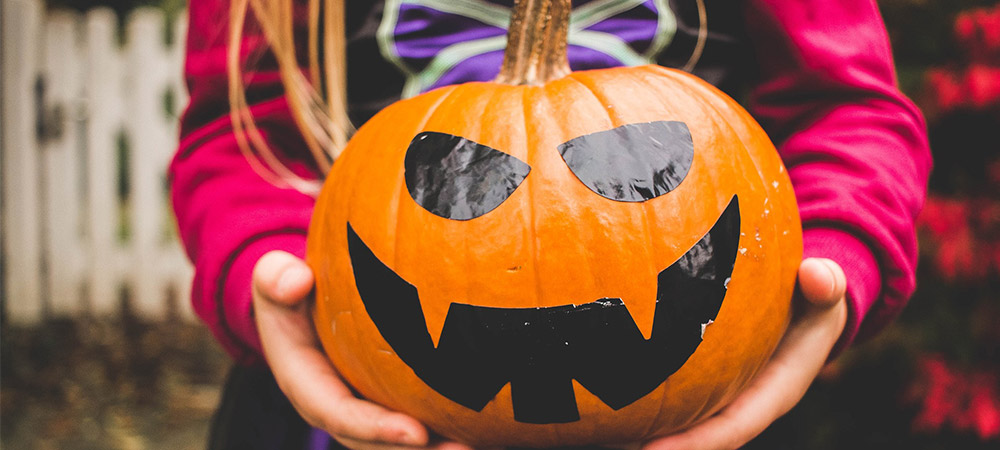 Chances are that you have been preparing the entire month for this one day. It can be one of the scariest holidays for parents of kids with food allergies – a holiday focused mostly on candy alone. Take time to go through these last minute reminders, take a deep breath, and have a Happy Halloween!
1. Set your sights on teal pumpkins
Teal pumpkins are a sign of safe treats. Food Allergy Research and Education (FARE) started the Teal Pumpkin Project® as a way to include everyone in trick or treating, even those with food allergies. By putting a teal pumpkin on your doorstep, you are signaling that you have non-food treats for trick or treaters. Keep your eyes open for teal tonight.

2. Make a treasure map
Think about the homes in your neighborhood that have given safe treats in previous years. Make those a priority! Make a map, mental note, or a phone reminder with the "must visit" homes. You could even drops safe snacks at some of your neighbors' homes before you set out for trick or treating. FARE also has a map with houses guaranteed to have nonfood treats!
3. Spy on ingredients
It may be obvious, but it's always a good reminder to double check ingredients of any food, even ones that have been safe to eat in the past. Spokin has guides for each of the top 8 food allergens. It will tell you what to keep, what to trade, and what to not even mix in your little pumpkin basket! It's important to know that mini "Halloween sized" candy can have different ingredients than full size candy.
4. Steal a safe treat
When everyone else is eating candy, your kiddo might want to as well. Be sure to bring a safe snack for when your little goblin gets hungry to avoid scary reactions. After being around candy, it's a good idea to have kids wash hands before diving into their safe treat!

5. Don't get too spooked
Remember, Halloween is all about fun! Be aware, but remember that you are the expert on your child's allergy! Though the risk seems to be higher today, you are the pro. Put your captain hat on and take on the adventure. Have fun!
Most important is communication. Talking with your kid about what is safe and what is not. Reminding other trick or treaters that sharing candy may be okay with other friends, but not this one. Be sure to communicate with other parents about your concerns. Put everything out there, and you'll hopefully feel a little less spooked. Now go out there – make some memories!
Happy Halloween!