Sesame Allergy? Relief on the Horizon with New Label Requirements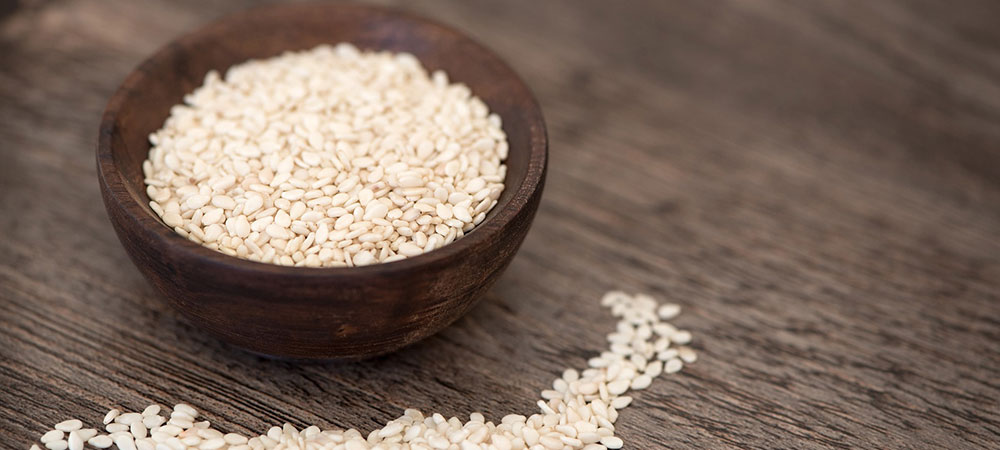 The Food Allergy Safety, Treatment, Education, and Research (FASTER) Act was signed into law on April 23, 2021, making sesame the 9th major U.S. allergen. The Act should help bring relief to the approximately 1.6 million Americans with sesame allergy. Food makers are required to clearly label sesame on food packages beginning Jan. 1, 2023.2
Importance of clear food labels
If you have food allergies, or shop for someone who does, you realize the importance of clear food labels. Ingredients may often be listed using vague names. For example, sesame may be listed as natural flavors, natural spices, benne, or tahini.
The Food and Drug Administration (FDA) has now set clear labeling requirements for 9 allergens:
Milk
Eggs
Tree nuts (such as almonds, cashews, walnuts)
Peanuts
Shellfish (such as crab, lobster, shrimp)
Fish (such as bass, cod, flounder)
Wheat
Soy
Sesame (required as of Jan. 1, 2023)
These first eight major allergens account for approximately 90% of all food allergy reactions. Over 160 foods have been reported to cause allergic reactions.

The FASTER Act's meaning for the food allergic community
Requiring sesame to be labeled on all packaged foods is just one aspect of the FASTER Act.
A larger focus on food allergy research is another benefit of the act. Over 85 million Americans are affected by food allergies and intolerances. 32 million are at risk of anaphylaxis, which is a potentially life-threatening allergic reaction.
Another indication of the FASTER Act's importance – the last time a new allergen was added to the Food Allergen Labeling and Consumer Protection Act (FALCPA) was at its passage in 2004. Since at least 2015, advocates have been pushing toward clear labeling of sesame on food labels. Sesame is already recognized as a major allergen with label requirements in Europe, Canada, the U.K., and Australia.2

Understanding top allergens on food labels
The FDA's label requirements apply to both domestic and imported packaged foods.
Food labels list the type of allergen, for example the type of tree nut, fish, or shellfish. Any ingredient that contains one of the major allergens or allergens found in flavoring, coloring, or other additives is also included on labels.1
Although the label requirement does not take effect until Jan. 1, 2023, the FASTER Act is a step toward relief for the millions of people impacted by food allergies each year.
Allergy drop immunotherapy, personalized to you through The La Crosse Method™ Protocol (LCM), is an option to treat the cause of your food allergy, including sesame. Contact us to learn more, or to find a provider near you trained in the LCM.
Food allergen labeling and consumer protection act of 2004 questions and answers. https://www.fda.gov/food/food-allergensgluten-free-guidance-documents-regulatory-information/food-allergen-labeling-and-consumer-protection-act-2004-questions-and-answers. Published December 15, 2005. Updated July 18, 2006. Accessed May 10, 2021.

With the stroke of President Biden's pen, FASTER Act for sesame labeling becomes law. https://www.foodallergy.org/media-room/stroke-president-bidens-pen-faster-act-sesame-labeling-becomes-law. Published April 23, 2021. Accessed May 10, 2021.