On Allergy Friendly Easter and General Inclusiveness…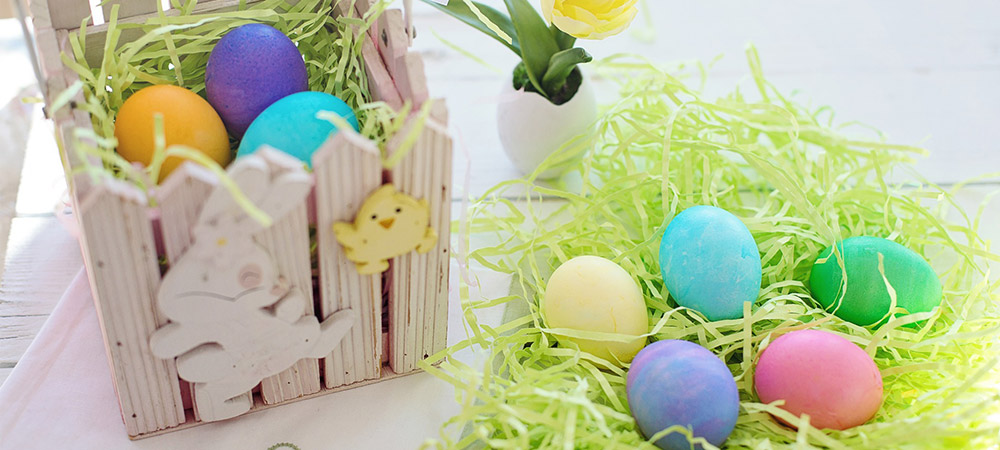 When you grow up and live in a body that doesn't easily find enemies in food, it can be easy to forget — or overlook – those who aren't so lucky. This little reminder came from my son a few years back. He was unlucky enough to experience food allergy, primarily to eggs and milk, which are some of the ingredients I'd associated with creamy goodness that made everything taste better. These favorites also took a lead role in most everything on our holiday table, from cheesy au gratin potatoes to Grandma's famous deviled eggs.
So when it came to looking for other options, it forced me to be more creative with menu choices and help family and friends understand why some of the family favorites couldn't work their way to my son's plate. In families where we were encouraged (strongly) to try a little bit of everything (my husband remembers the "no-thank you" helping of his dreaded Brussels sprouts that landed on his plate), what we were served wasn't a matter of choice. But now with my son, it wasn't just a matter of whether he wanted or liked the food in question (he did!), it was a matter of safety.
Since then, I've met many others who had to navigate those same dicey waters deciding to choose between inclusion in celebrations with taboo foods as a centerpiece, or playing it safe and staying away. My friend who is highly allergic to turkey (even the smell will make her ill), has often chosen to avoid gatherings where it's served out of necessity; another who has celiac disease has become adept at bringing her own safe food stash just in case there are no options.
Any quick online search will land you a multitude of recipe options for feeding those with a variety of dietary needs; Pinterest has a wealth of resources, recipe boards, and holiday décor and food options that range from simple to complex and everything in between (check out sponsored boards from medical experts and advocates including Allergy Associates of La Crosse).
There are more smart phone apps popping up every day that make it easy to prepare foods that account for a wide range of restrictions – for example there's Substitutions, an iOS app that offers up substitutions to common food items, whether it's because of allergy or other reasons. SafeEats allows you to scan bar codes for suspect ingredients and warnings. And AllergyEats gives you safe options for eating out in case a home cooked holiday isn't in your plans.
The good news is that there are more conversations happening today about food allergies, sensitivities, and dietary choices. There is more willingness to respect the various reasons why foods and people might be incompatible, and that it's not the end of the world if you have to break with tradition in order to keep people together — safely — and happily around the table. And at our holiday table, that's what it's all about.
Author: Anne Hendrickson