Food Recalls and Undeclared Allergens: What You Need to Know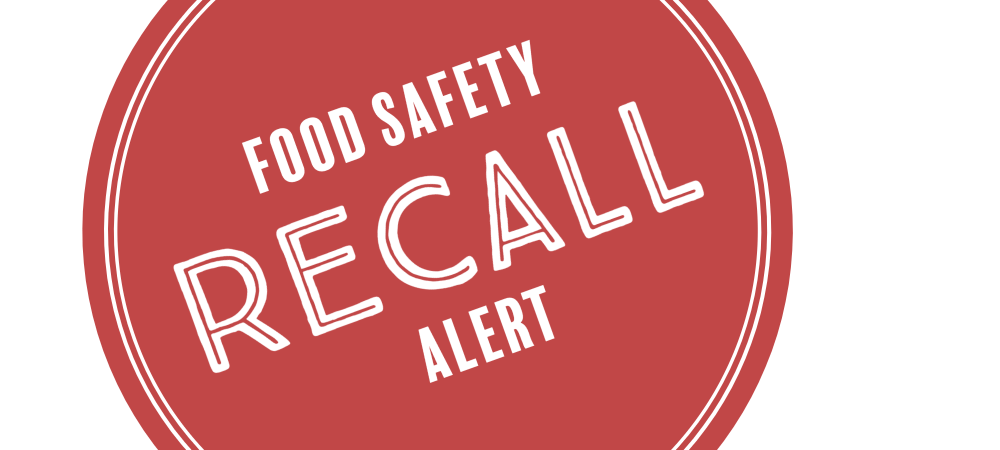 We've all heard about food recalls on the news — "food abc" recalled for undeclared allergens, "food xyz" recalled due to possible Salmonella contamination. As scary as they may sound, food recalls often get brushed to the side if it isn't a food you eat or buy.
An undeclared major food allergen, when a food allergen is in a product but is missing from the food label, is one of the top reasons for food recalls and will be our focus. But, discovery of organisms (such as Salmonella) and the potential of physical contamination (such as broken glass) fall close behind.
What May be Included in a Food Recall?
If a food producer is worried about consumers becoming ill from a product, they may voluntarily recall a product. Other times, government agencies request a product recall.
A variety of products can be recalled, including:
Produce
Meat
Processed foods
Medication
Pet foods
Because the range of products that can be recalled is so broad and can impact so many people, it's a good reason to pay closer attention to food products.

Common Causes of Undeclared Food Allergen Recalls
For people with food allergies, especially the severely allergic, even a small exposure to a certain food can cause a life-threatening reaction. Of the major food allergens — milk, eggs, peanuts, tree nuts, fish, crustacean shellfish, wheat, soy, and sesame — milk is the most commonly recalled undeclared food allergen.
According to the U.S. Food and Drug Administration (FDA), these five foods are the most common for undeclared food allergens:
Bakery products
Snack foods
Candy
Dairy products
Salad dressings, sauces, and gravies
Some patients choose to treat the cause of mild food allergies with personalized allergy drop immunotherapy for the possibility of introducing the food into their diet again. For more severely food allergic patients, the goal of allergy drops may be to decrease the risk of reactions due to accidental exposure, which is a concern from undeclared allergens.

What to Do with Recalled Food Products
If you think you have a food product that has been recalled, check food safety recalls, contact the store where you purchased the item, or reach out to the manufacturer.
Comparing specific recall details to your product, such as the manufacturing plant and lot code, can help verify if your product is included in the recall.
You have a couple options for what to do with products that have been recalled:
Return the product to the store you purchased it from to receive a refund.
Dispose of the product, based on the recall's instructions, and use hot soapy water to clean any surfaces that may be contaminated from the undeclared allergen or bacteria.

Adverse Reactions and Reporting Potential Recalls
Food allergy symptoms can appear within a few minutes or hours after eating problem foods and may include:
Mouth itching
Headache
Runny nose
Congestion
Hives
Eczema
Face, tongue, or lip swelling
Coughing or wheezing
Dizziness
Difficulty breathy
This is a range of potential symptoms, and many are similar to symptoms of other illnesses or medical conditions. Talk with your healthcare provider if you're concerned that a food product potentially containing an unlabeled allergen caused your symptoms.
To notify the FDA of a labeling concern, call 1-888-SAFEFOOD, or submit a report online. Make sure you save the food packaging for product details.

Living with Food Allergies
Living with food allergies can be stressful when you're checking every food label. Staying aware of recall updates can be life saving for those with severe allergy.
Immunotherapy is the only way to change the underlying allergic disease and help your body build tolerance to your allergens.
Treat the Cause
Interested in learning how personalized allergy drop immunotherapy can be used to treat the cause of your allergies? Find a provider near you who has received training and currently reports following the La Crosse Method Protocol for allergy drop immunotherapy.