Dining out with Food Allergies: A Beginner's Guide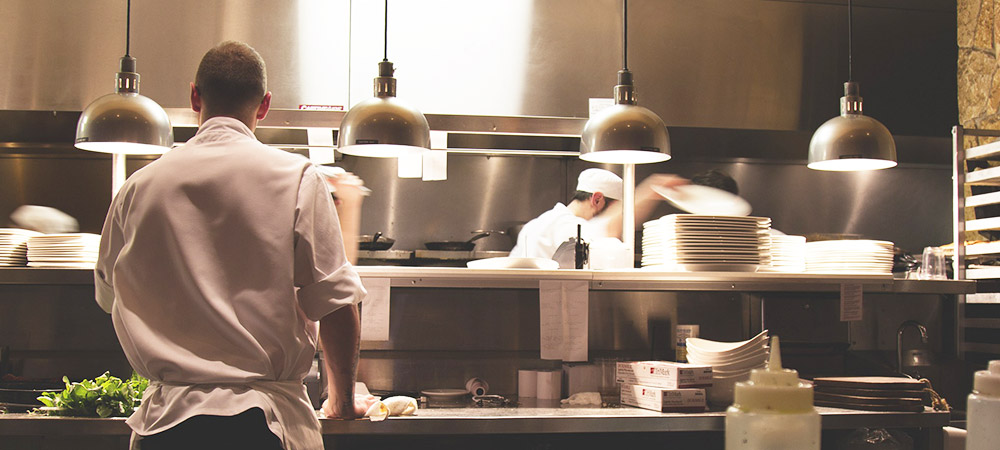 As anyone with food allergies knows, dining out with food allergies can be a chore! Finding a restaurant that not only offers allergy-free meals, but also is watchful for cross contamination issues is essential to a successful dining experience. Below are some tips to help you and your family enjoy the dining experience.
First, do your research. Ask other food allergy friends for restaurant suggestions. Word of mouth is going to be a great indicator if a restaurant is allergy friendly.
Have a smart phone? Try a food allergy app.
The Allergy Eats app consists of a dining guide that lets you review and rate local restaurants for food allergy friendliness. Of course depending on your location, information varies, but it's a great way to get feedback from other peoples experiences.
The Find Me Gluten-Free app assists in finding restaurants that offer gluten-free options.
And if you happen to be a world traveler, try the Allergic Traveler app (available only for iOS), which contains 30 common languages and 36 allergens to help you communicate your food allergies while traveling out of the country.
Once you have restaurants in mind, review the menu prior to visiting. Most restaurants have their menu posted online. Some will even have a food allergy grid so you can see what allergens are in each individual dish.
You will want to consider avoiding what are typically high-risk restaurants. These include buffets, bakeries, restaurants with only prepackaged food, and restaurants using multiple allergens in their dishes.
Buffets have a high potential for cross contamination due to serving utensils being placed in the wrong food container and the likeliness of foods falling onto each other.
Bakeries are at risk for cross contamination because of the use of many of the top 8 allergens (milk, wheat, eggs, soy, fish/shellfish, peanuts and tree nuts). In addition, items are normally not packaged individually which makes cross contamination easier.
Restaurants selling prepackaged foods may have limited options for a person with food allergies. Prepackaged food ingredients cannot be altered. If the ingredients are not listed on the prepackaged food wrappers, you will want to completely avoid these foods.
Depending on your specific allergy, Asian cuisines tend to use various nuts, and if you have a seafood allergy it is best to avoid a seafood restaurant. When a restaurant specializes in certain dishes, such as seafood, it is almost impossible to avoid cross contamination.
If traveling out of your normal location it may be best to seek out a chain restaurant that notes known allergens or offers special options. Chain restaurants have similar standards and should use the same ingredients, making dishes consistent between locations.
Once you have done your research and determined which restaurants look promising call ahead and speak with the manager. Some tips for calling a restaurant include:
Avoid calling during peak meal times to ensure employees and managers are more energized and can focus on your concerns. Ask to speak to the manager on duty, and if
the manager you are speaking with seems uninterested in your concerns, it may be a red flag to seek other options.
Some questions to ask include

Are you willing to accommodate my food allergies?
Is your staff trained to prepare and serve to food allergy customers?
Do you have protocols in place to avoid cross contamination of food allergens, (i.e. do you use separate utensils (spoons, cutting boards, work areas) for food allergy customers?
Do you have ingredient labels I can look at?

You may also ask the manager if he or she will be at the restaurant when you'll be dining if questions arise.
You can also let the manager know what types of ingredients you use to cook and prepare your food. Consider carrying a list of foods you can and cannot have with you to share with the chef.

Specialty cards called, "chef cards" are a great way to go. This is a wallet sized card you can carry with you that lists the foods you need to avoid. Show this card to your server every time you eat out. Find one at http://www.foodallergy.org/file/chef-card-template.pdf.
Prior to going out, always consider what time you will be eating. The kitchen will be less messy if you eat an early meal after the restaurant has just opened. This will ensure a cleaner kitchen and less chance for cross contamination.
Once at the restaurant, seek out the manager whom you spoke with. Give your chef card to the manager or host prior to being seated. Ask that the chef card be given to the chef.
When ordering, keep your order simple and choose dishes with minimal ingredients. Salads, whole vegetables and fruits, along with meats void of gravies and sauces, will be less likely to contain hidden ingredients. Avoid fried foods. Oil used to fry foods is highly likely to contain fragments of various food allergens.
Remember, no matter how careful and prepared you are while dining out, be prepared. Keep your epi pen with you just in case of an accidental exposure. Talk to your doctor for information on how you can treat the underlying allergic cause. With treatments like sublingual immunotherapy available to treat food allergy, there's more opportunity to enjoy the simple pleasures of sharing a meal with less anxiety of a reaction.
Author: Emily Melby, RDN