Choosing an Allergy-Safe Sunscreen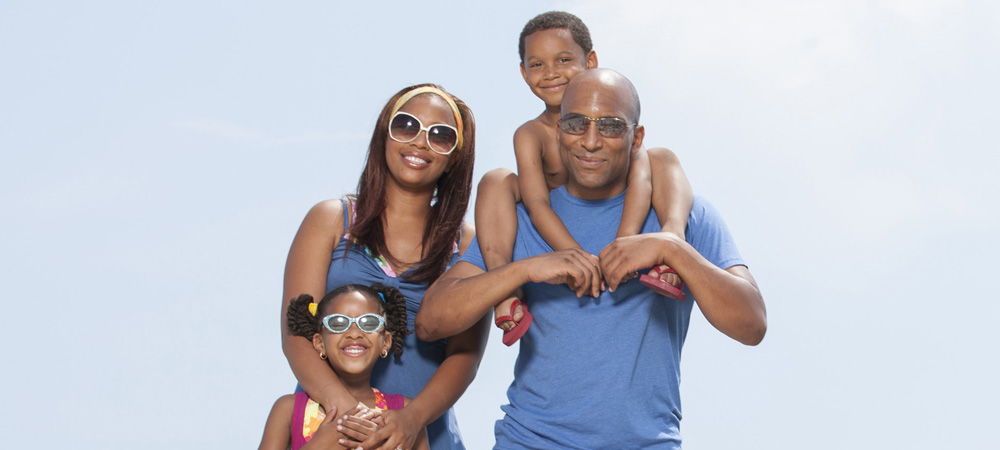 There is a familiar, tropical, smell that comes to mind when you think back on beach days or soccer games in the middle of the summer — the sweet smell of sunscreen. Are you using allergy-safe sunscreen?
For those with allergies and eczema, sunscreen is just another product that should be thoroughly examined and tested with fingers crossed before simply applying. Below are a few things to know about sunscreen, and tips for finding an option that may work for you and your family.
Chemical Sunscreen vs. Mineral Sunscreen
There are two main types of sunscreens on the market — chemical (or traditional) sunscreen, and mineral sunscreen. What's the difference?
Chemical sunscreen is absorbed into the skin. It then absorbs harmful rays before they hit your skin to prevent burning.
On the other hand, mineral sunscreen is not absorbed and acts like a physical barrier to the skin. Key ingredients like zinc and oxide and/or titanium dioxide reflect harmful UV rays before they can impact the skin.
Because mineral sunscreen isn't absorbed into the skin, and often has less ingredients than chemical sunscreen, it may be better for those with eczema or atopic allergies. For the most part, the fewer the ingredients, the better, when considering highly allergic individuals.

Scented vs. Unscented
Making that infamous sunscreen smell includes adding ingredients, which can lead to reactions for those with allergies or eczema.
Those with food allergies know all about reading ingredient labels, and it's important to do this with sunscreens, too, because many use nut derivatives — and other potential allergens — to increase scent and moisture.
Almond extract
Shea butter
Coconut oil
Sunflower seed oil
Soy
Argan oil
Though ingesting these ingredients often causes a larger reaction than applying them to your skin, those with severe allergies may want to avoid sunscreens that contain their allergens altogether.

Consult your allergy provider
Like with most products, those with severe allergies or eczema should consult with their allergy provider about the best sunscreen for their specific needs.
Looking for a more permanent solution for your allergies? Some may find that treating the cause of their underlying allergies helps with reactions to products — including sunscreen. Personalized allergy drops following the La Crosse Method can be taken wherever you are, and they could treat the root cause of the disease so reactions are a thing of the past. Find a provider near you that is trained in this treatment method here.