Preseasonal Allergy Treatment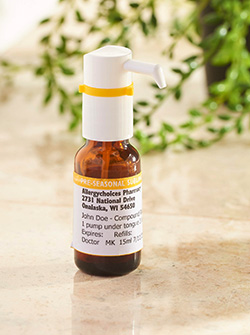 For patients who suffer from strong symptoms of seasonal allergies including trees, grasses, weeds (especially ragweed), mountain cedar, dust mites, and alternaria mold, preseasonal sublingual immunotherapy can provide a preseasonal "boost" to help reduce symptoms once the season begins.
What is preseasonal allergy drop treatment?
Accelerated sublingual immunotherapy (allergy drops) with higher doses of the seasonal antigens prior to the season so your patient is better equipped to tolerate the increased exposure to the pollen once the season hits.
A treatment that begins eight weeks prior to the beginning of the season and continues through the allergy season with regular dosing.
A "booster" to year-round allergy drop therapy and can provide additional seasonal symptom relief.
A simple solution to help patients feel better seasonally while they continue on their already established allergy drop treatment.
Who are the best candidates for preseasonal allergy drop treatment?
Those who suffer from strong cedar fever symptoms:

Sneezing fits
Runny nose
Itchy, burning or watery eyes
Headache
Itchy or sore throat
Exhaustion

Those who have been on inhalant drops, including seasonal allergens, for at least six months, and are still symptomatic.