What is sublingual immunotherapy?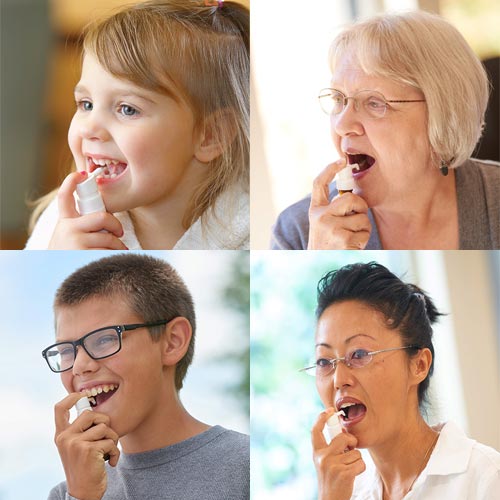 Sublingual immunotherapy, often called allergy drops or SLIT, is an allergy therapy that works like allergy shots to treat the cause of your allergies by helping your body build tolerance to the substance(s) that cause your allergies. The difference is that patients take their therapy using a metered pump that delivers a precise dose of liquid drops under the tongue. No pain, no extra visits for a shot, and each prescription is personalized to your specific allergies and severity so you get an optimal dose of medication.
Allergy drops contain increasing amounts of allergens that trigger your reactions — enough to stimulate your immune system, but not enough to cause a reaction. Sublingual immunotherapy safely and effectively treats a broad range of allergies, including dust mites, mold, animals, foods, and seasonal pollens like grass, trees, and ragweed.
The goal of sublingual immunotherapy drops is to train your immune system to stop reacting to what you're allergic to — this typically takes 3-5 years. Patients love the convenience of allergy drops since you can take them at home or wherever you are.
The result of sublingual immunotherapy?
Reduce or eliminate need for allergy medications
Reduce or eliminate related medical visits and procedures
Save money long term
Feel better and participate in life with less lost time from work and play
Allergy drops are safe, effective, and clinically proven way to treat the cause of your allergies. Backed by decades of research and testing, allergy drops following the La Crosse Method Protocol have helped 275,000+ people just like you find relief from allergies.