Treat the Cause of Allergies with Custom Sublingual Immunotherapy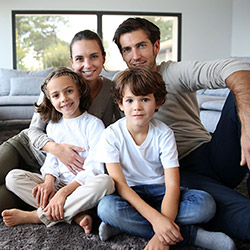 Your patient is interested in receiving sublingual immunotherapy treatment (allergy drops) to address the cause of his/her allergies. Allergychoices can help you add this safe, effective and simple treatment using the most experienced published allergy drop treatment protocol available today.
Since 1970, allergic patients from around the country have benefited from the safety and versatility of the La Crosse Method™ Protocol. With Allergychoices expert services, it's easy to start helping your patients receive the benefit of immunotherapy at no cost to you.
Who are ideal candidates?
Infants and children
Severe asthmatics
Patients with chronic conditions (sinusitis, eczema, etc.)
Patients with, environmental, food, and mold allergies
Needle sensitive patients
Patients with multiple allergies
How can you get started?
Contact us and we will promptly send information about the La Crosse Method for diagnosing and dosing allergy drop prescriptions. We will follow up by providing a few simple forms, patient education and materials to help get your practice started.
Allergy test your patient. Prescription dosing is based on the patient's test results and can be done through blood or skin testing. Don't have allergy testing set up? Allergychoices offers skin testing services. Our team will help you match diagnostics to custom treatment using helpful protocol tools.
Send the patient's prescription. With the patient's approval and allergy test results, you can dose the prescription and fax with the patient's information to our licensed pharmacy. Prescriptions are mailed within two business days of patient payment.
Want to talk with someone?
Fill out this form, or call us at (866) 793-1680.
La Crosse Method Protocol outcomes have been validated through the Validation Institute, an independent team of population health scientists and bio-statisticians who provide objective review to validate performance in healthcare. For more information, visit validationinstitute.com.