Rethinking Holiday Traditions and their Link to Food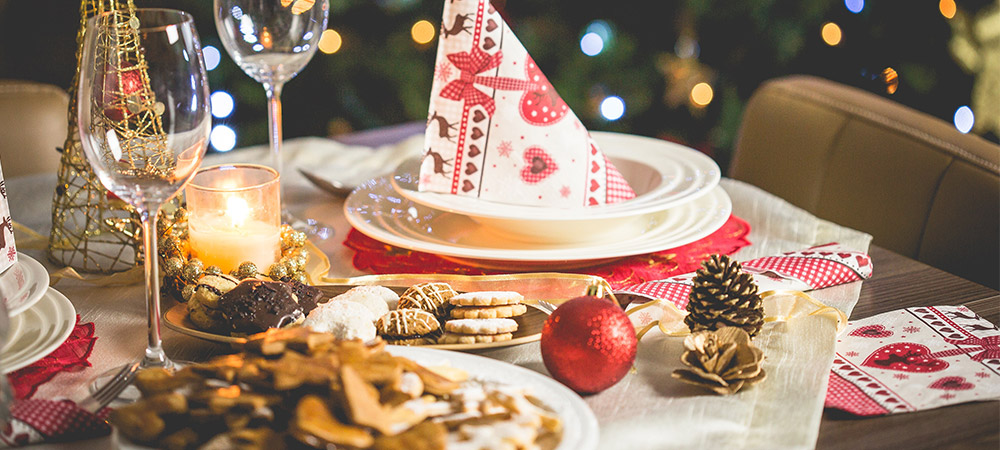 When I think of the holidays, I think of food. Turkey, ham, stuffing, bread, pie, chocolate, butter, green beans… all of it. Of course, I think about sitting around the table with family devouring the delicious meal (and the 3 hour nap that always seems to follow), but also the creation of it. During the holidays, I spend hours in the kitchen crafting the perfect meal with family, each person having their specific task and specialty, and I bake desserts for weeks on end prior to the holiday with my grandma. Essentially, the holiday revolves around food.
With a newly found "allergy brain," I started to think about what holiday traditions my family hold that don't  involve food of some sort. I could only think of one. The holidays are culturally known as a time of celebrating and indulging with a sit down meal, but what does that mean for the 32 million Americans with food allergy? Does it lead to another moment of feeling excluded and outnumbered? It doesn't have to.
This holiday season, consider creating new holiday traditions – ones that don't involve food – to include everyone at your holiday gathering, even those with food allergy. Focus on making memories and sharing laughs with everyone at the gathering. Here are a few ideas, and find many more on our Pinterest page.
Make cards that explain why you are thankful for friends and family members and distribute them
Have a night of random acts of kindness
Take a drive to look at holiday lights
Have a scavenger hunt or candy cane hunt (just like an Easter egg hunt!)
Get matching pajamas and have a movie night
Have a game night with a game you haven't played
Plan a white elephant gift exchange, Secret Santa, or sock exchange
Get a white table cloth. Every year, have guests write something they are grateful for or a memory from that year on the table cloth. Look back at these sentiments year after year.
Go shopping for a toy to donate to charity
Volunteer together – the options are endless, especially during the holidays!
Make crafts, handmade gifts, or holiday decorations
Visit with the elderly at a nursing home
Rifle through the kids' toys and donate some to a good cause
Have an all family outing – go bowling, to the movies theater, or an escape room
Get outdoors! Go sledding, skiing, make a snowman, or have a snowball fight
Make holiday cards for deployed service men and women
This is the year to rethink our holiday traditions in order to make it fun, safe and inclusive for everyone.
By Taylor Pasell, Allergychoices